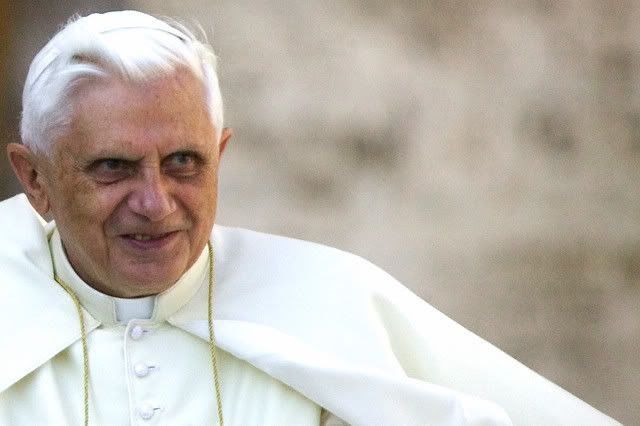 Alessandra Benedetti - Benedict on his first anniversary
With every landmark anniversary - one month, three months, six months, one year - numerous articles appear with assessments of the Pope's style, his approach and speculation of where he may be taking the church. Most of these are repetitive, differing only in shades of opinion. Christopher's latest roundup and the news thread, provide links to many of them.
An assessment in ANSA reported that
Hans Kung said recently that he has suspended judgment on the papacy of his old friend and fellow teacher. He also said the white-haired Bavarian could have surprises in store.

"He is the supreme shepherd who proceeds with slow, small steps. He takes his time and prefers to promote small changes which trigger other bigger ones.?
www.ansa.it/main/notizie/awnplus/english/news/2006-04-19_1197824.html
As many forum members must follow Benedict?s progress at least as closely as some Vatican commentators, perhaps members can offer their own assessments. What do you think Pope Benedict has achieved in his first year? Are you pleased by his approach or disappointed. Has he surprised you? How do you think his Papacy will develop? Has a pattern already been established? Do you agree with some of the assessments in the media?