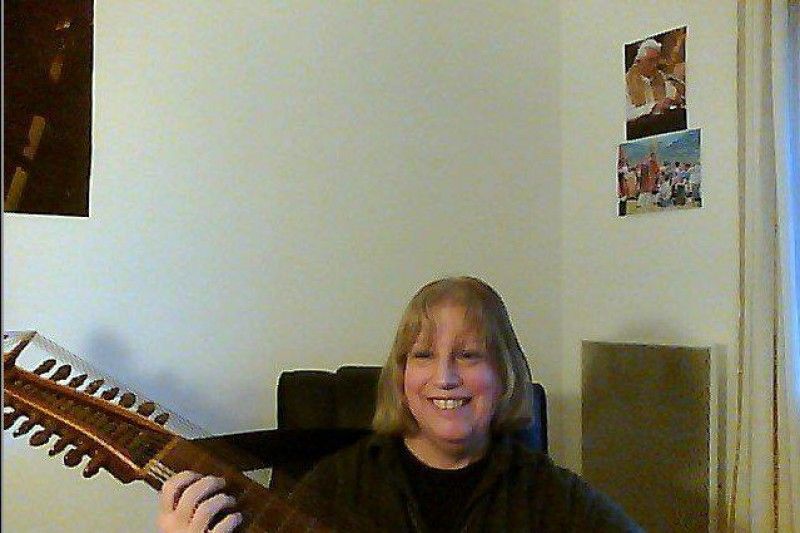 Jessica Linkens
Galantarie – Christella Bernadene Krebs – died in the spring of 2016. She had breast cancer. She would have been 70 this month,

Galantarie was a long-time admirer of Joseph Ratzinger and an early member of this forum. She held strong views, and was passionate in expressing them. She could be combative, but she never resorted to personal attacks in disagreements. For years she faithfully maintained the General Audience and Angelus threads until she moved to other Social Media.

She was a skilled musician and one of her passions was collecting antique instruments.

Galantarie/Charistella as a teenager - Jessica Linkens
Galantarie went to the US with her parents in 1949 when she was two years old. They settled in South Louisiana. She studied Music at Nicholls State University in Thibodaux Louisiana. When Galantarie joined the forum she was living in Port Ewen, on the Hudson river in upstate New York. She moved to her native Corsica in 2009 and settled in the village of Moltifao. She wrote on the forum:

I have gone "home" if that is how we can describe it; only to realize that indeed: Balagna, Corsica is my true home. A great weight has lifted off my being once I landed again in Bastia. I feel I BELONG here and I really do not want to leave.
Galantarie never did leave. It was there that she died and was buried.
She had a daughter – Jessica, born in 1977 – who is married and lives in Connecticut.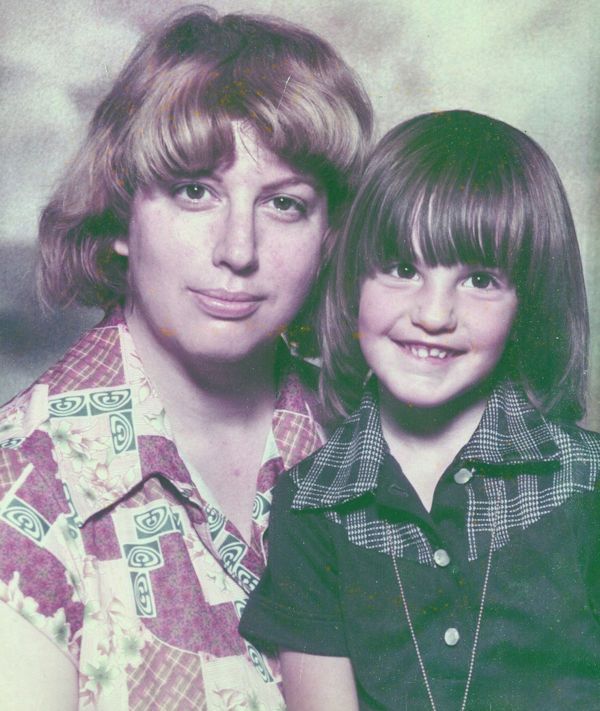 Jessica Linkens
Galantarie had an interesting religious history. At one time she was a member of the Church of Latter Day Saints before coming to the church in 1982 through the writings of Joseph Ratzinger.  In her later years she developed a great interest in the politics of the Middle East, and an admiration for Muammar Gaddafi. She migrated to FB where she was able to freely express that admiration. Her last post on the forum was in 2014. She retained her affection for Joseph Ratzinger and when she was dying her major concern was for the welfare of her cat – Ratzi.

Galantarie's daughter has told the very sad story of her illness and death on a crowdfunding page she set up to fund a visit to her dying mother.Below are the opening sections. 

Hi, My name is Jessica and I want to visit my Mom, who I haven't seen in around 6 years, before it's too late to see her alive. This is not something I ever wanted to be writing and asking funding for. However, here's what's going on:

My mom, Christella, is in Palliative care (pain management only) at Corté Hospital on the island of Corsica (France). She was diagnosed with Stage 4 Metastatic Breast Cancer at the end of January.  It was already in her lymph nodes and spine when she entered the hospital. Within a day or so of admittance, the spinal lesions caused irrevocable paralysis from her mid-torso down. It took a few weeks to confirm with her Doctor, but the disease was already so far spread, that they can only give her palliative care to keep her pain managed until the cancer fully takes her. After speaking with him again today (2/24/2016), he said I shouldn't wait more than a week to fly out to see her as her condition is degenerating rapidly. I am going to get a flight for Wed 3/2/2016.

About my Mom and I:

I haven't seen my Mom in about 6 years, which was the last time she was able to fly back to the U.S. for a few days. Those who have known my Mom, or have heard me talk about her, know that she is a very complex, eccentric individual who makes it difficult oftentimes to be able to have a conversation with her. I wouldn't say she and I have ever been estranged but I've had to keep somewhat of an emotional distance from her for a long time. Regardless, I love her. I'm her only child and only living relative. She has always made it a point to tell me she loves me and has showed it however she could. She instilled the love of music within me, which could be argued to be one of my most distinctive personality traits.

I'm asking for financial help as soon as possible, to see her and stay with her as long as possible, as her situation is complicated and I am not in a great financial position to be able to make this kind of trip more than once. 
Closing section
I'm back stateside (albeit battling a stomach bug that started while I was still on Corsica)- my main purpose for the campaign having been accomplished, only with all of your help. When I started the campaign a little over a month ago, my purpose was simply to see my mom before it was too late. 'Too late' is a subjective term, I guess. I feel like I'm straddling the line between being grateful I could be with her physically for the last 7 days of her life and feeling guilty that I didn't prioritize getting there a few weeks earlier when we could've actually talked about all the things that matter- things that could've maybe given us both some closure as well as made dealing with the aftermath easier. I know it's going to take me some time to work through that and more. I think that's probably normal. I have been reminded by folks here that the most important thing was that I was, in fact, there for her when she most needed me and that's the thread I hold onto, because what else is there?

So while there are still a lot of emotions to sort out and practical stuff to deal with before I can close the chapter on this whole experience, a lot of what was really important to my mom is settled. The most important thing to me (and my mom) is that her cat, Ratsi, was miraculously alive, was taken in by the most loving family possible, and is recuperating well from his traumatic experience as much as we can see. Her music collections and instruments are currently finding good homes as well so that's another check off the list.

I would've liked to have spent more time there to take care of some more things but I know it wasn't practical financially or otherwise. I would still like to get my mom's grave a proper stone with her name and identifying information about her. I went there the day before I left and at least sort of wrote her last name in the concrete with a nearby stone. It's crude, but it's something. At least the flowers were still looking beautiful that day after a good deal of rain.


 Jessica Linkens

I would've also liked to have had her house settled before I left but that really was impossible as I was only told who I needed to speak with a couple of days before I left. The good news is that I have 6 months to make an informed choice on whether to walk away and let the entities in control take it over or not. In that time, the legal folks there will be working to get me all the information I need, hopefully with no further cost but we'll see.

In some ways, taking care of her while she was still alive was easier than after she passed. I had one job- to be there for her. I was able to and that's what I did. Taking care of what she left behind could never have been done without everyone's help- everyone who I previously talked about before who were either standing next to me on Corsica or holding down the fort here back home. Whether I'm talking about the physical labor involved in cleaning out my mother's house, or the simple fact that I could somehow pay the funeral home for their services with everyone's donations, it's been with everyone's help. I focus on that because it's something that I wish my mom had known was possible when she was still alive. She largely felt alone and she moved to a place where, had she allowed more people to know her, I think she would've been in a much better position to deal with her condition and financial circumstances. I think she would've found caring people all around her, like I did, willing to take time to help her understand what was difficult and support her through those times of need.
Those who wish to can read the updates in between. They vividly describe Jessica's visit and Galantarie's death and funeral There are nine in total and they are worth reading. Jessica is evidently a very good writer.

Galantarie was a strong personality who left her mark on this forum. May she rest in peace in her native land.